The American Legion Post 5 Families wish to extend to you an invite to take part in one of the largest simultaneous events in the country.

Wreaths Across America Project

To Honor Those That Served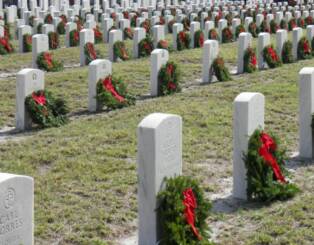 December 14, 2019

12:00 PM (Noon)

The American Legion Cemetery

3810 West Kennedy Blvd.

Tampa, Florida 33609

In 2010, Wreaths Across America and volunteers laid over 220,000 memorial wreaths at 545 locations in the United States and overseas.  This is a 100% volunteer operation that was accomplished with the help from 902 groups, corporate contributions, donations of trucking and shipping, and thousands of helping hands.

Our local veterans' cemetery on Kennedy Boulevard has 730 gravesites.  Our goal is to place a wreath on every grave marker.  We need YOUR help to accomplish this goal.  The beauty of the red bowed wreaths is a sign that our community remembers those that have served our country.

We rely on generous donors like you to sponsor wreath(s) for our participating location.  Sponsorships are $15.00 for each wreath.  If you choose, you may honor an individual(s) through your sponsorship.  Any amount of donation is appreciated.

Please note that all sponsorships wreaths are sent directly to the location and no wreaths are sent to the individuals purchasing sponsorships.

Please send your donation for a wreath(s) to:

ALA Unit 5 (American Legion Auxiliary Unit 5)

3810 West Kennedy Blvd.

Tampa, Florida  33609

Questions? Please call (813) 837-5508

or

Thank you for your Sponsorship and joining us in our mission to

Remember, Honor and Teach!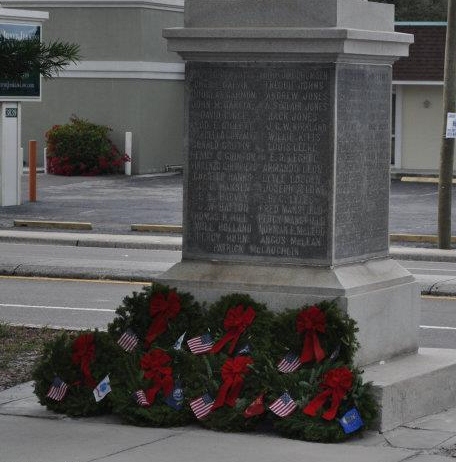 Wreaths Across America 2011 at The American Legion Cemetery.  For the Christmas they never had.

Wreaths Across America ceremonial wreaths laid at the 2011 ceremony: 

1.  United States Army

2.  United States Navy

3.  United States Marine Corps

4.  United States Air Force

5.  United States Coast Guard

6.  United States Merchant Marines

7.  In Honor of the 93,129 United States Servicemen from all branches of service, whose last known status was either Prisoner of War or Missing in Action.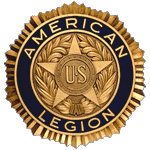 The

American Legion

Still Serving...